About the SEA Anarchist Library
To match increased libertarian militancy in Southeast Asia (SEA), The Anarchist Library now offers the Southeast Asian Anarchist Library as a site to collect and collate anarchist literature from the region or in the regional languages. The Southeast Asian Anarchist Library is a multi-lingual library for anarchist and libertarian literature from Southeast Asia or translated into Southeast Asian languages. This library is also meant to be an archive for libertarian publications in Southeast Asia to mirror their works.
The SEA Library is also a site for new translations such as the Vietnamese section whose translations are all original. Texts such as David Graeber's classic "Are You An Anarchist?" has been translated into Tagalog, Indonesian/Malay, Vietnamese, and Thai. In this manner, the SEA Library acts as free platform for anarchist propagandists in the region.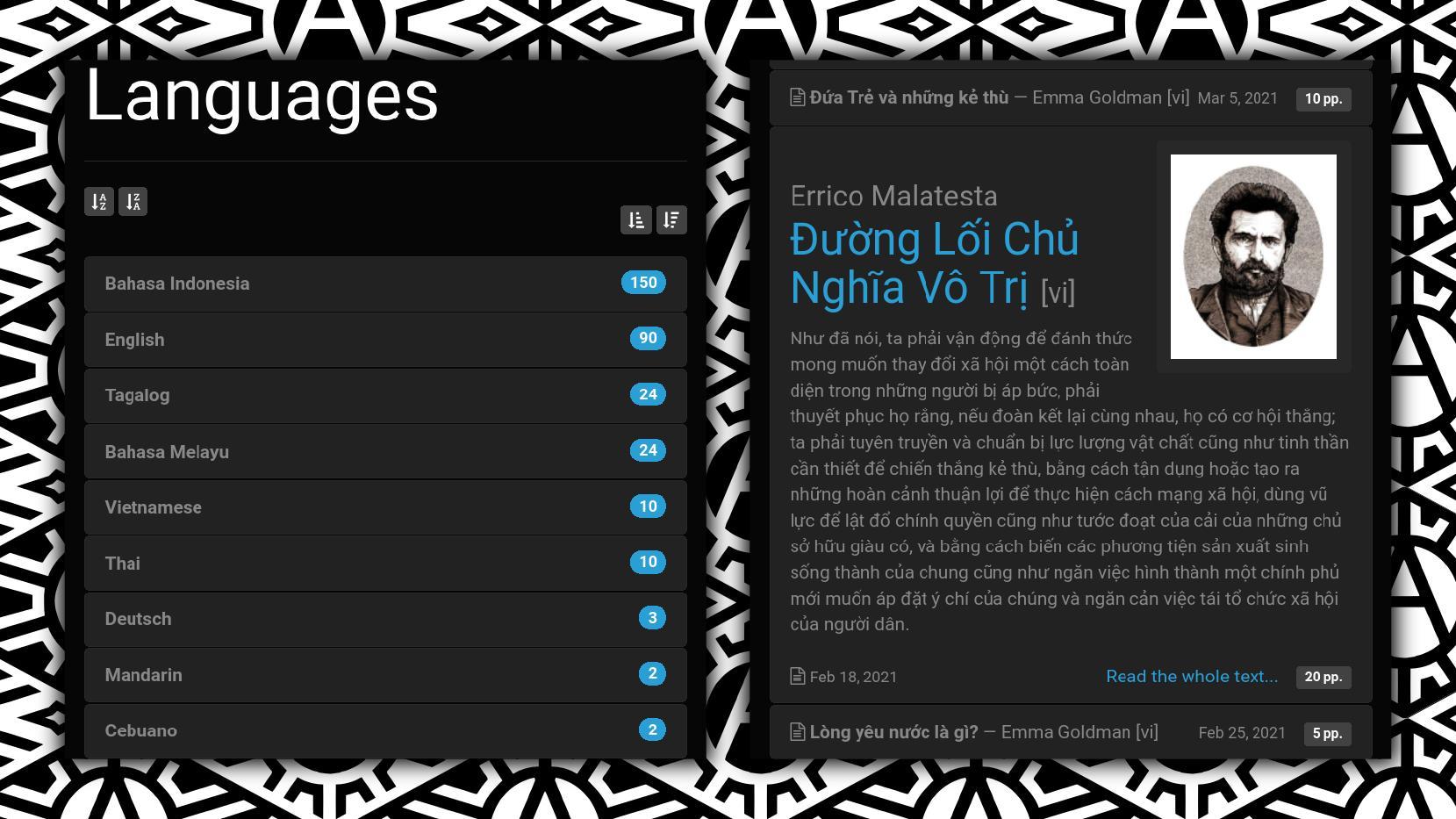 Like The Anarchist Library, you can download texts in the SEA Library in ready-to-print zine format or as ebooks. Feel free to download and distribute texts! You can even use bookbuilder to build your own zines and ebooks using any text from the catalog. In this way, the Southeast Asian Anarchist Library also promises to improve how anarchists in the region distribute zines.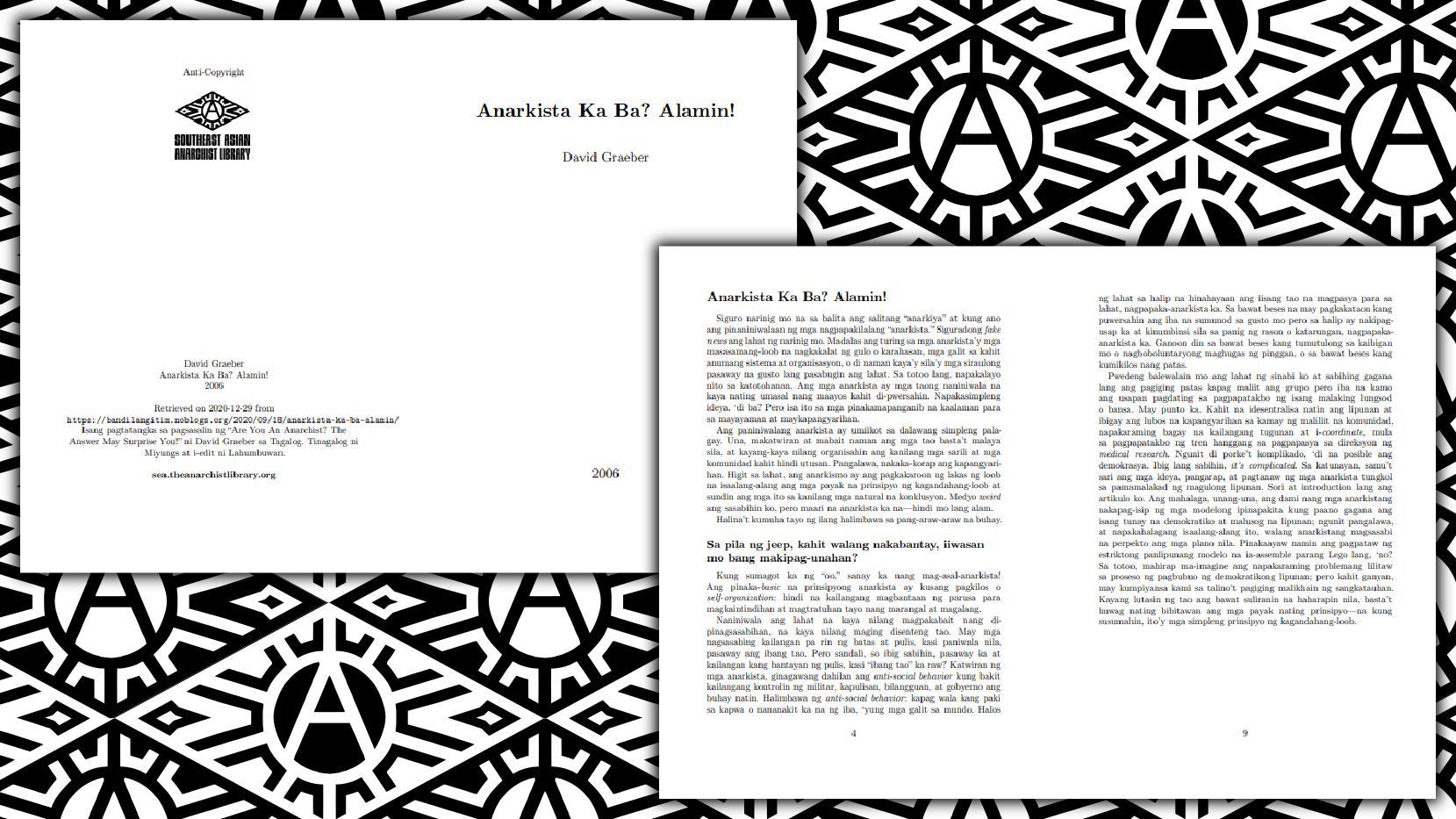 As a free platform, you can add new texts to the SEA Library that you think ought be on the platform. An account is not needed. The criteria of the SEA Library is that these texts have to have something to do with the libertarian and anti-statist movement from or about Southeast Asia or such a text in an indigenous regional language.
If you would like to help out, you can email the SEA Library at: <library-sea [a.t] angrylists [d.o.t] com>. You can also hop in The Anarchist Library IRC where the librarians of the SEA Library also hang out.